Energising Industries through Nanotechnology Commercialisation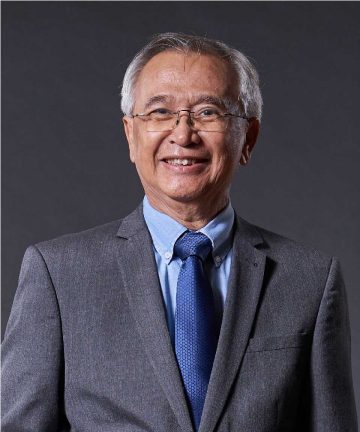 Prof. Emeritus Dato' Ir. Dr. Mohamad Zawawi bin Ismail
Chairman of NanoMalaysia
Professor Emeritus Dato' Ir. Dr. Mohamad Zawawi Ismail has been the Chairman of NanoMalaysia Berhad since its establishment in 2011.
He was the Founding Vice-Chancellor of Universiti Malaysia Sarawak UNIMAS (1992-2000). While serving UNIMAS, he was a member of the National Higher Education Council (1997-2000), National Council for Scientific Research and Development (1993-2000), National Information Technology Council NITC (1995-2002), Academy Sciences Malaysia Council (1995-2003, 2005-06), Advisory Councils of National Science Centre (1997-2001) and National Planetarium (1998-2002).
Before UNIMAS, Professor Emeritus Dato' Ir. Dr. Mohamad Zawawi Ismail was the Deputy Vice-Chancellor (1991-92) of Universiti Kebangsaan Malaysia UKM, where he began his academic career in 1972, upon his return with a doctorate from the University of Leeds. He became Head of Physics (1973-75), Dean of Science (1976-82), and Dean of Engineering (1990-91), and a member of the University Governing Council (1973-76, 82-84). He was appointed Professor of Engineering in 1981. While serving UKM, he was President of the Academic Staff Association UKM (1973-80), President of the Insitute of Physics Malaysia (1976-79), founding Executive Secretary of UNESCO Asian Physics Education Network AsPEN (1981-87), a Fulbright scholar (1985), a member of the Steering Committees of National Science Centre (1990-96) and Technology Park (1992-94). He left UKM briefly between 1985-90 to jointly establish MIMOS.
After leaving Unimas, he served as director of several corporate entities: CIMB Bank and iCIMB (2001-10), Commerce Asset Ventures (2001-10), Bumi Armada (2004-08); Executive Director of Commerce Leadership Institute (2005-09); and Chairman of listed Mesiniaga Berhad (2002-06) and Inti Universal Holdings Berhad (2003-07).
Professor Emeritus Dato' Ir. Dr. Mohamad Zawawi Ismail was a member of the National Aerospace Council (2001-03). He served the Boards of International Medical University IMU (2001-06), National Defence University of Malaysia UPNM (2007-10), and Malaysian Qualifications Agency MQA (2010-14), and the Advisory Boards of Razak School of Government RSOG (2011-14) and Higher Education Leadership Academy AKEPT (2010-21). He was Chairman of the Universiti Sains Malaysia USM (2009-12) and Chairman of Universiti Kebangsaan Malaysia UKM (2012-15).
He is currently a member of the Board of Governors of Inti International University and sits on the boards of several companies related to Inti International University and Colleges (since 2008). Professor Emeritus Dato' Ir. Dr. Mohamad Zawawi Ismail is an Honorary Fellow of the Institute of Physics Malaysia and a founding Fellow of Academy Sciences Malaysia.
Education: BSc(Eng), PhD (Leeds), Victoria Institution and Sultan Ismail College.
Honours: KMN, JSM, DPSK (Kelantan), Hon DEng (Leeds), Hon PhD (UKM), Hon DEng (OUM). Emeritus Professor (UNIMAS).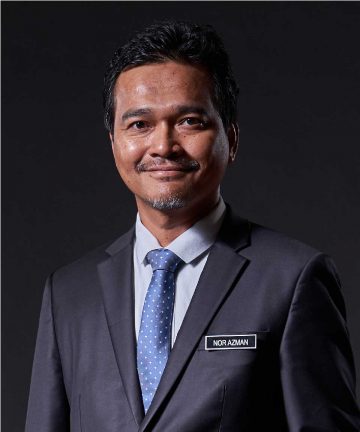 Datuk Ts. Dr. Mohd Nor Azman bin Hassan
Director
Datuk Ts. Dr. Mohd Nor Azman Hassan is currently the Deputy Secretary General (Science) of the Ministry of Science, Technology and Innovation (MOSTI). He oversees the policies and development of science, technology and innovation ecosystem to support the socio-economic development of the country. His previous positions were in the areas of higher education, policy and technological development including industrial related technologies such as renewable energy, advanced materials and manufacturing, biotechnology and nanotechnology. He had extensive engagements with the industry especially the SMEs, in particular to communicate government's policies relating to STI. Datuk Ts. Dr. Azman holds a doctoral degree from Carnegie Mellon University, Pittsburgh, USA in the field of renewable energy technology and is trained in conducting Life Cycle Analysis (LCA). Datuk Ts. Dr. Azman is also a registered Technologist with the Malaysian Board of Technologist.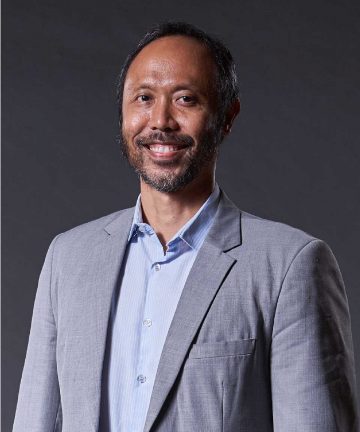 Dr. Rezal Khairi bin Ahmad
Director
Dr. Rezal was appointed as the Chief Executive Officer of NanoMalaysia in January 2013. Dr. Rezal holds a Ph.D in Nanotechnology, Electronic/Electrical Engineering from London Centre for Nanotechnology, University College London as the first Khazana Ph.D. Scholar. As NanoMalaysia's first employee, he crafted the company structure and developed the business model and corporate positioning strategy relative to like-minded government agencies and relevant industries. Between August 2012 and February 2013, Dr. Rezal also served as Acting Under Secretary of National Nanotechnology Directorate, Ministry of Science, Technology and Innovation (MOSTI). From June 2012 to May 2014, he came under secondment from Khazanah Nasional, an investment arm of the Government of Malaysia. Prior to that, he was a Manager at GEMS Sdn. Bhd. and Business Development Manager in a local ICT private company from 2000 to 2001.